Manylion Cynghorydd
Nid ydi'r Cynghorwyr Cymunedol yn cael eu talu – maen nhw'n rhoi o'u hamser yn wirfoddol. Pan fo pob un o'r aelodau'n bresennol, mae 10 cynghorydd i gyd. Mae 8 aelod yn cynrychioli ward Trefriw a dau arall yn cynrychioli ward Llanrhychwyn. Mae modd gweld enwau a manylion cyswllt pob cynghorydd ar hysbysfyrddau'r pentref ac isod.  Cofrestr o fuddiannau ariannol ac eraill aelodau [REGISTER OF INTEREST].
Alistair
Chair
Mike
Vice-Chair
Mike moved to Trefriw in 2015. He is a flood warden for Trefriw Ward, chair of the Dyffryn branch of the Aberconwy Constituency Labour Party, and founder of the Trefriw Drips swimming club.
Dean
Dean is well-known in the community, and enjoys meeting up with people -- especially for a good quiz! His previous experience makes him good at listening and helping people with issues.
Merv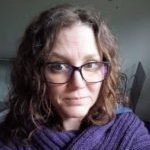 Lindsey
Lindsey moved to Trefriw from Lancaster in 2015 and is one of Trefriw's flood wardens. Mae hi'n dysgu Cymraeg efo Cwrs Wlpan.
Andrew
Clerk
Andrew took over as council clerk in 2015. He handles village hall bookings, amongst many other council tasks, and can be reached via our 'contact' form.