The Community Councillors are unpaid and give up their time voluntarily. When we have the full complement of members, there are ten councillors. Eight members represent the Trefriw ward and two represent the Llanrhychwyn ward. Their names and contact details are listed on the village notice boards and below.  Register of members' financial and other interests.
Alistair
Chair
Mike
Vice-Chair
Mike moved to Trefriw in 2015. He is a flood warden for Trefriw Ward, chair of the Dyffryn branch of the Aberconwy Constituency Labour Party, and founder of the Trefriw Drips swimming club.
Dean
Dean is well-known in the community, and enjoys meeting up with people -- especially for a good quiz! His previous experience makes him good at listening and helping people with issues.
Merv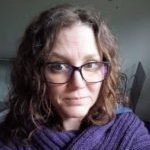 Lindsey
Lindsey moved to Trefriw from Lancaster in 2015 and is one of Trefriw's flood wardens. Mae hi'n dysgu Cymraeg efo Cwrs Wlpan.
Andrew
Clerk
Andrew took over as council clerk in 2015. He handles village hall bookings, amongst many other council tasks, and can be reached via our 'contact' form.